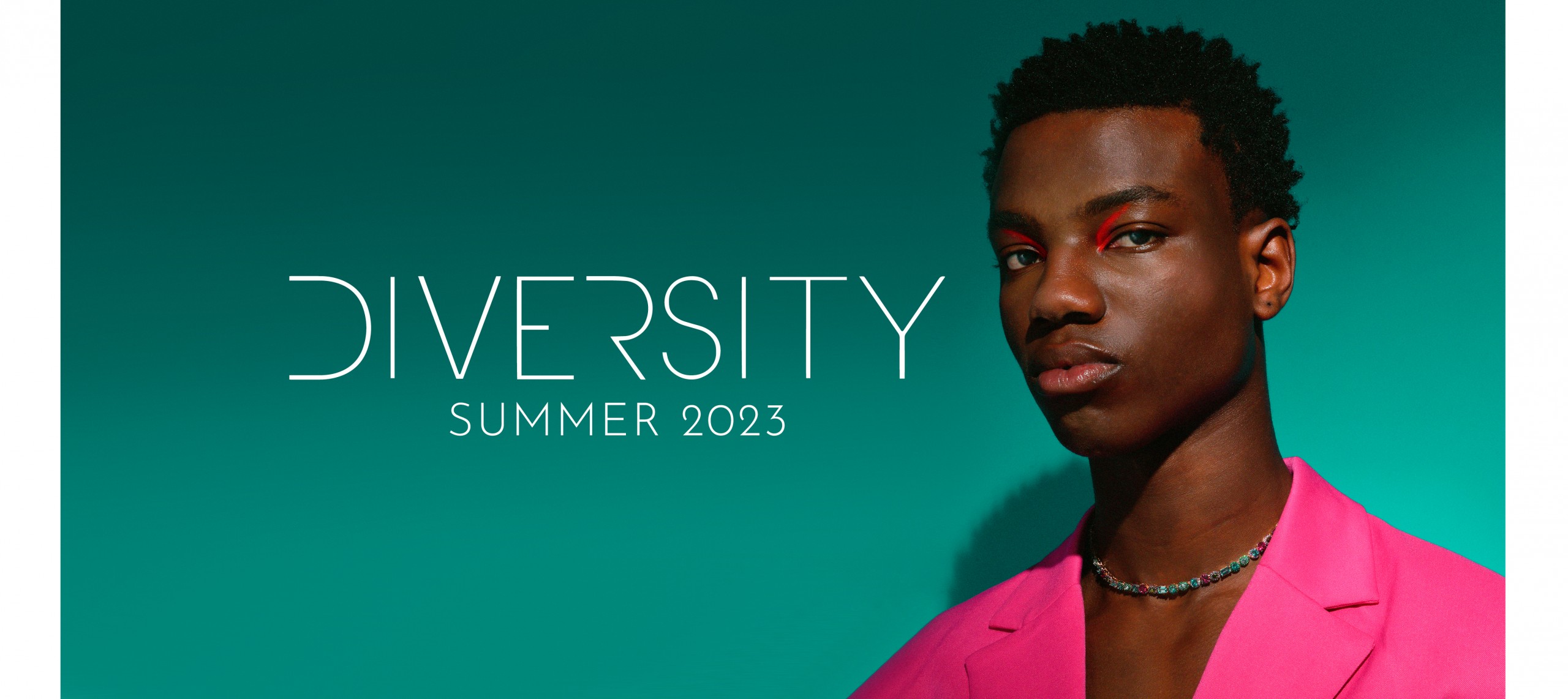 Diversity for SALVATORE PLATA is difference, co-existence, beauty, and FREEDOM SALVATORE PLATA offers as many versions of its pieces as there are versions of people, and DIVERSITY imposes no limits… If there's anything that has characterized SALVATORE PLATA over these 25-plus years in the jewellery business, it's diversity. Experience has taught us that diversity means difference and variety, and so we're DIFFERENT AND VARIED.
Our over 1,000 customers in Spain and the more than 40 countries where our brand is sold, know that we're bold and courageous, and that we're the Spanish brand of silver jewellery that has known how to evolve with the different trends, with an everchanging market, and to offer a wide variety of styles, lines and designs to fit every customer, every style and every taste. And that is DIVERSITY, a part of SALVATORE PLATA's DNA that accompanies us in the creation of each collection, now more than ever.
Salvatore Plata continues to break the rules in this Spring-Summer 2023 season and, yes, boldness is our path. There's no such thing as risk-free fashion, no new development without the drive to be on the cutting edge that we imprint on each of our designs.
This season is about color in a state of purity, as in Organic, a line crafted in sterling silver and natural stones. It offers large, bold earrings but also proposes more minimalist pieces with mini-pearls and small gemstones.
The season sees the birth of very interesting new lines like Free, which includes baguette-cut stones in pendants, special earrings and marvelous rings in colors like ruby, emerald and sapphire.
Marmara, a line that will be one of the season's top sellers, with a very Mediterranean design and an eastern touch, where the blue of the sea is seen reflected in every one of the models. Its marvelous choker and bracelet and matching special earrings and ring are standouts.
Balanced takes on intensity with big pieces that remind us of the sophisticated 90s, without forgetting about people who like simplicity, with sets of tiny points of light in a variety of pastel colors.
And, of course, event-oriented lines, like Afternoon, with the deconstruction of Paon, the earring that was all the rage this winter; Genuine, which presents full sets of chokers, hoop earrings, rings and bracelets; and, why not, The Key, three exquisite models of key pendants covered with colored zirconia.
Glow reduces its link size and presents the expected hoop earring in several color combinations. The full necklace stands out as a simply marvelous piece for her or for him.
Blink with its seemingly infinite number of sterling silver rivière bracelets in 24 colors and finishes, but also its chokers and ankle bracelets!
HE is where we experience true diversity, and we see how our jewelry adapts to the male body. Salvatore Plata is committed to making jewelry for everyone.
Jewelry for brides can't be lacking, and Wedding presents a capsule collection crafted in pearls which, despite their nod to classicism, imprints a very contemporary personality on these fine pieces.
SALVATORE PLATA
is different,
it's free,
it's bold,
it's DIVERSITY