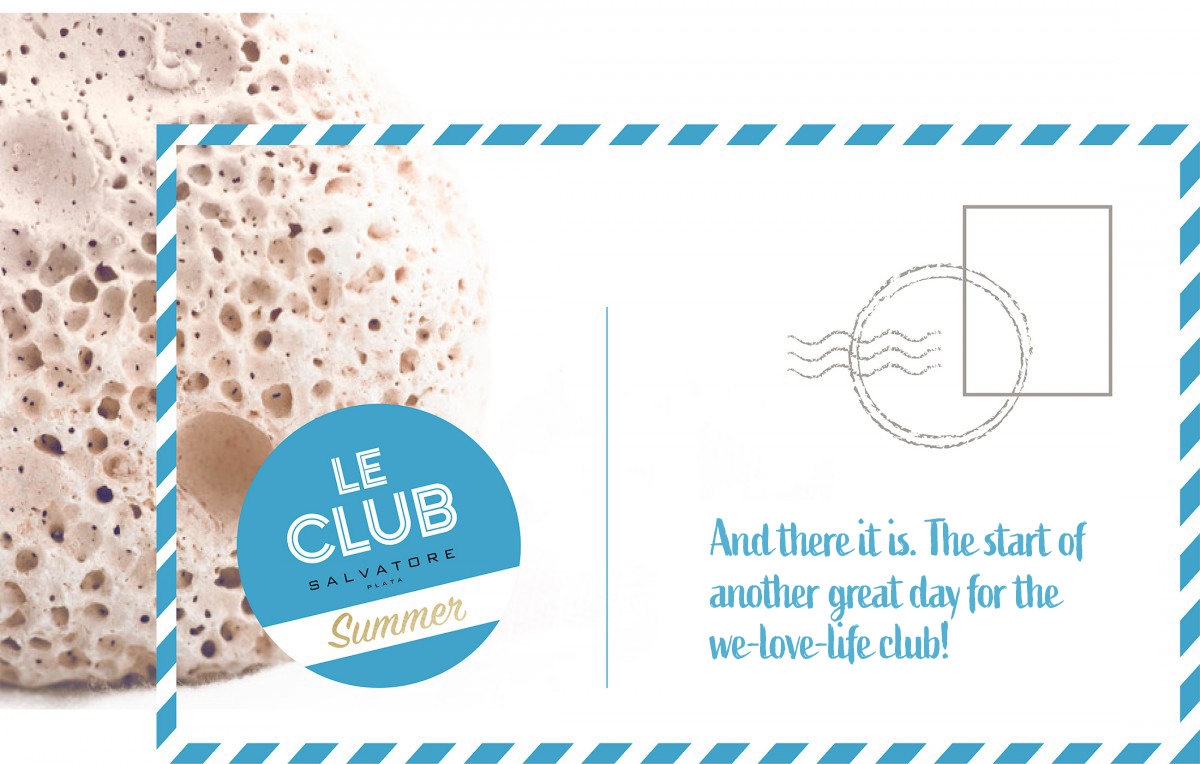 Light filters through the window and the dawn breeze coming into the room makes my linen curtains flutter. My sleepiness transforms into a tremendous urge to feel the sun on my face and I start to smell salt in the air.
I venture out onto the balcony, stretch, yawn loudly and look at the vastness of the sea. Today it is especially turquoise and reflects the bright sun at dawn, tinging the waves with gold.
I look around. White walls envelop everything in light and bees flit around the bougainvillea in the garden. I see a group of cacti, under a tall palm tree, swaying to the sound of the waves. Peace and calm descend over me. I breathe in to fill my lungs with the fresh air and note a slight aroma of coffee coming from the kitchen…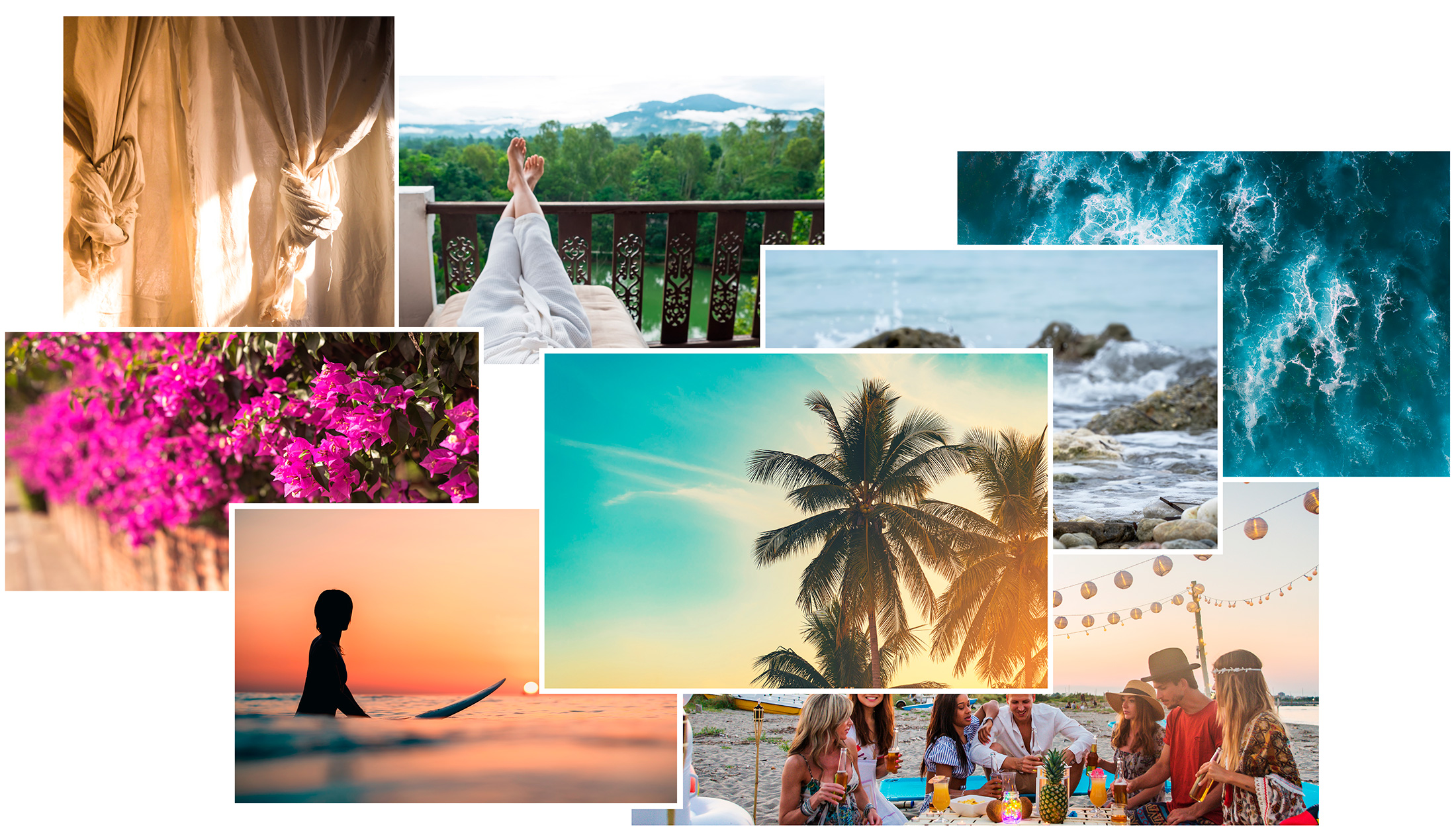 This spring-summer 2022 Le Club is filled with Mediterranean breeze, the waves of the sea, the scent of salt and desire to live in the moment. Pops of colour are worked into the entire collection. Gold continues to shine with a vengeance and combines with coloured enamel, natural stones, baroque pearls and zirconia. Large plain hoops and original tubular earrings also make an appearance. Chains are back in a big way with Salvatore Plata incorporating them into a novel line of golden earrings, necklaces, rings and bracelets. For the more daring among you there is Jungle, a range of rings, earrings and necklaces featuring tiger and snake heads. Baroque pearls are given a new breath of life in original jewellery designs, with strings of pearls on hoop earrings and pendants that mix rhodium- or gold-plated stars, moons and feathers.
Salvatore Plata's most organic line is back once again with flattering combinations of natural stones such as rubies, jades, amethysts, moonstones and the special larimar which takes us back to that vast ocean blue. There's always a special place for brides and their guests in the Salvatore Plata collections! For this spring-summer, the limelight is undoubtedly on the mini keys with combinations of white zirconia, morganite and ice green. And of course, our mini lines are back with intense colour. Miscellany shows off its new anklets and zesty charms in its Pop line. And the IN LOVE revolution is here for all those who want to show their love in a more unconventional fashion. Six different necklaces in little envelopes, each containing a very special message.
Collection
Spring/Summer
2022