It's 8:30 p.m. on Friday night, and you've already got your favourite heels on and are dying to leave this exhausting week behind. Just one last touch … all that's missing are your favourite earrings and voila! It could be any other night, but no, this is YOUR night, even though you know all too well that every night belongs to you. The doorbell rings and you go running to answer. It's HER: your tireless, one-of-a-kind partner in crime. She looks amazing, as always.
– Ready for a new era?
– I was born ready, girl!
You roar with laughter like when you were young girls. In some ways, you've not really changed at all since then. Vega and Carlota. Carlota and Vega. Joined at the hip. You're confident, bright and brave, you're dreamers … the kind of women that can turn their hand to anything and take the whole world by storm!
You know that tonight looks promising. First stop? Dinner in that new trendy restaurant you've been dying to try. And then what? The cherry on the cake: LE CLUB. That place where you can feel free and powerful and leave all your problems at the door. That place where anything goes, except for not living in the moment. With an 80s look, beautiful people and hits that make you want to dance until your feet can't take it anymore. What more could you want?
You know that the night will go on into the small hours and you'll head home more awake than ever, with your heels in your hand. But first, you'll stop off at that small bakery on the corner that sells the best croissants in town, because it's always best to take on the world with a full stomach.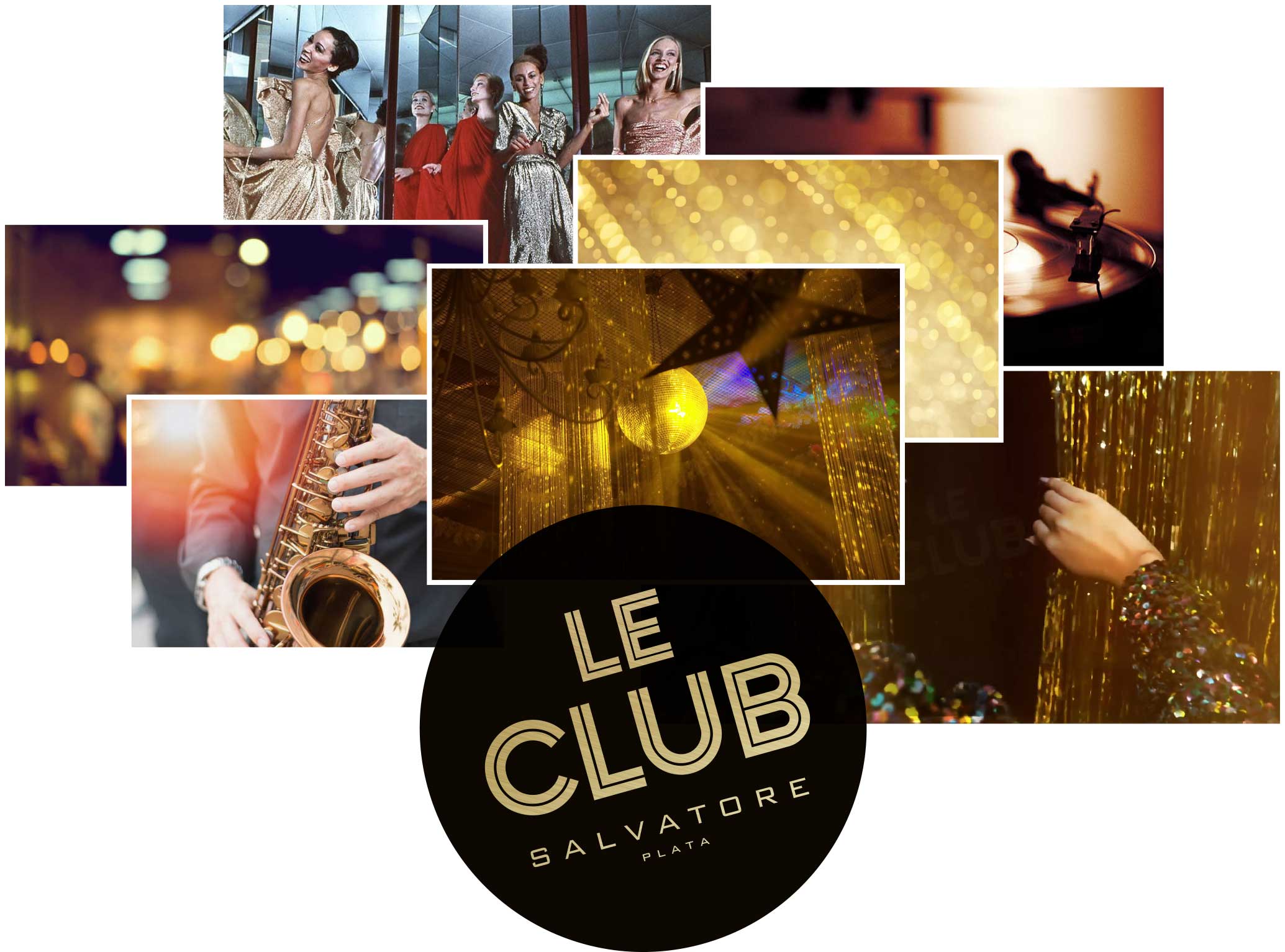 Presenting LE CLUB Salvatore Plata, the club for women that dare, for women that grow, for women that believe in life and beauty; the club of positive thinking and courage. Le Club is an exciting collection where Salvatore Plata goes for a daring approach and presents intensely feminine lines created for unique, confident, independent and brave women.
With designs full of polished gold in large pieces and big baroque pearls in chokers and earrings, or teamed with chains in hoop earrings.
Natural stones shine in medallions and create incredible colour combinations in rings and earrings, but fail-safe combinations in black and white also play a starring role.
What's more, maxi crosses and flower shapes have made a comeback, evoking eighties aesthetics.
Without forgetting about what's happening now, we're going for the Ratchet aesthetic, where more is always more. The heads of animals also appear on hoops and rings.
But that's not all! Psychedelia has also influenced the design of one of LE CLUB's most daring lines, UTOPÍA: polygonal shapes in extreme pendants, rings and earrings that take us to a magical world.
Do you dare? Turn up the music, start dancing and come to LE CLUB by Salvatore Plata.